Large Animal Veterinary Responder Awareness
© BARTA 2023
Initial Level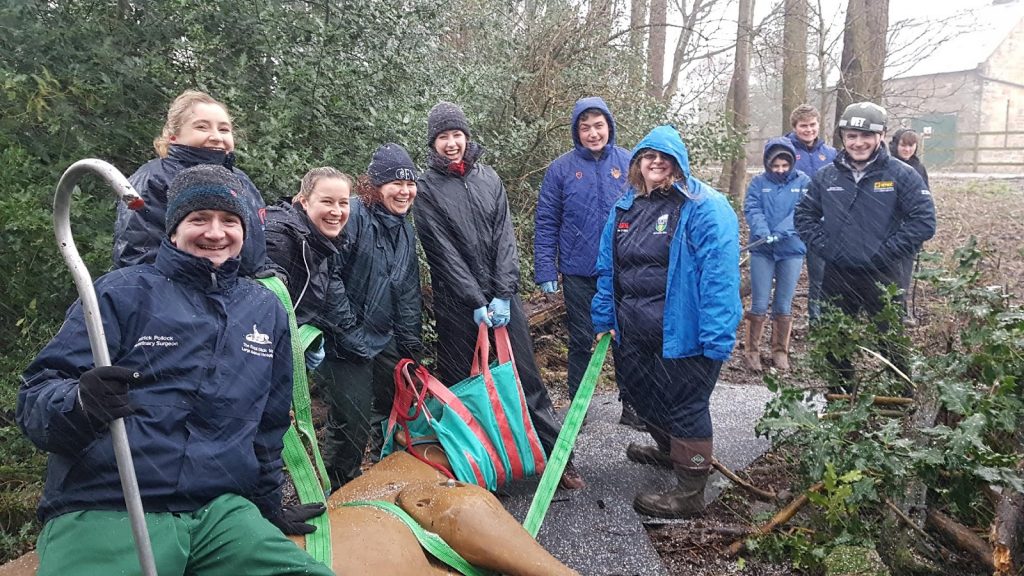 This package contains supporting materials and media for a 1 hour session.
An emergency situation that involves one or multiple agencies can be quite daunting if a veterinary responder has no prior understanding of what will be happening and how they fit into the team.

Emergency services protocols increasingly recognise the importance of providing veterinary care on scene and it is likely that the demand for vets to attend a wide range of incidents will increase.

This awareness module provides veterinary responders with an introduction to the language used by emergency services, how multiple agencies work together under an incident management framework and the veterinary role working as part of a structured response to incidents involving animals.
Introduction – British Animal Rescue and Trauma Care Association
Incident Command and Emergency Response Teams
How are animal rescues structured, who is in charge, what is the role of the vet?
In this section Jim Green explains the Incident Command System and how everyone performing their role promotes a well planned, controlled and safer rescue.
Incidents Involving Animals:
What's the Risk?:
Incident Commander:
Controlling the Scene:
Responsibilities of the Vet:
10 Step Situational Awareness Prompt: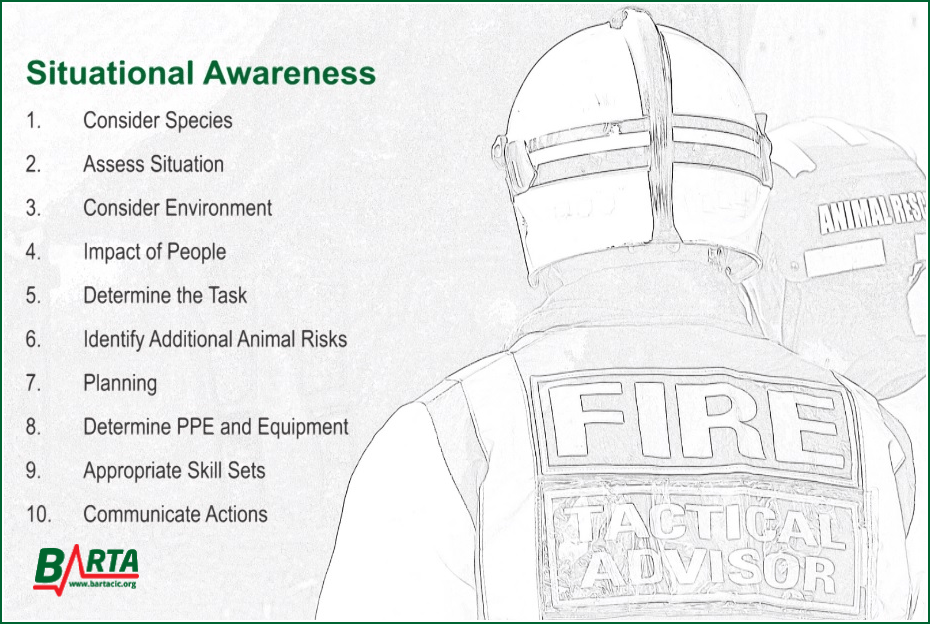 Your PPE and Kit at the Scene
Here we explain why it is so important to wear the right PPE on scene and have the right veterinary kit to hand.
PPE:
Veterinary Equipment:
Improvised Remote Injection Pole:
Improvised Remote Injection Pole Photo Step Guide: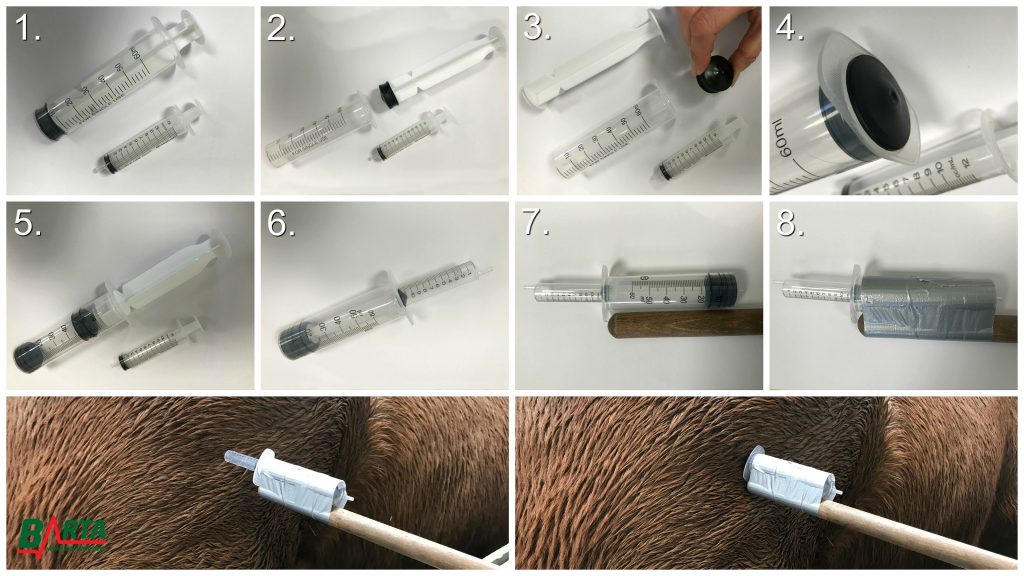 Vet Skills – Working in a Response Environment
Working in the response environment is very different from the clinical one, here our experienced responders pass on some ideas on how to approach an emergency response to incidents involving animals.
Working in a Response Environment:
Planning Chemical Restraint Levels:
Routes of Administration and GA:
Welfare Considerations:
Equine Height and Weight Guide:
Case Study: Equine Transportation Incident
Here Jim Green talks about an incident that involved a 15.3 gelding that had somersaulted in a horsebox whilst being transported for the first time. The case study looks at the scene and the actions of those involved.
For further information on our other courses for veterinarians and veterinary students please see our: Veterinary Professionals Training Courses.