Working together with world class veterinary expertise from within the British Veterinary Association, their species divisions for both equine and cattle and the UK rescue leads through the National Fire Chief Councils, Animal Rescue Practitioners Forum, BARTA represents best practice as determined through consultation with their stakeholders.
BARTA also shares common aims with a variety of other organisations with which close cooperation exists in order to promote a joined up initiative.  Working together to protect livelihoods, promote safer rescue and improve welfare at all animal related incidents.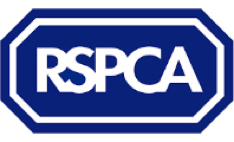 The UK Fire and Rescue Service and RSPCA have been forging strong links providing reciprocal training opportunities and assisting each other at incidents to improve effectiveness and efficiencies.
A national Memorandum of Understanding exists between the National Fire Chiefs Council and the RSPCA, outlining each other's roles and responsibilities.
The Horse Trust is the world's oldest horse charity, established in 1886 to help London's cab horses. Today, they focus on providing retirement and respite for working horses, rehabilitating horses that have suffered neglect or cruelty, delivering professional training and providing grants for scientific research.
The dedicated training team provide handling and legislative training for Police Officers, Fire and Rescue Services, Local Authority Enforcement Officers and other equine charities. Their involvement with BARTA has seen them at the centre of developing our national approach to equine behaviour and handling training, ensuring emergency responders make effective operational decisions at incidents involving horses.
Instrumental in the design of our canine modules for the "Dealing with Animals on the Network" course as well as for delivering specialist training for the fire service on dangerous dogs, Ronnie Jeffrey is our highly respected canine expert.
For further information on canine training you can either contact BARTA or contact Ronnie directly on: (+44) 07881 506101 (UK office hours only)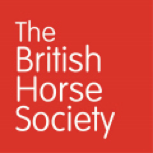 In 2007 the BHS championed the Emergency Services Protocol. This document was sent to all emergency responders to give basic information on the correct approach to incidents involving horses.
This protocol was delivered in direct response to a campaign by the BHS and Horse and Hound magazine at the time, outlining a wide range of response capabilities from UK fire and rescue services.
Ultimately leading to a realisation by the veterinary community that they were also a fundamental element of animal rescue but that many had no formal emergency situation training and this was something that needed addressing.
BDMLR is an organisation dedicated to the rescue and well-being of all marine animals in distress around the UK. Volunteers respond all around Britain's coast and work with partner agencies such as the RSPCA and Fire Service to resolve marine life emergencies.
Please take a look at their website to read more about their work and to see if there are opportunities to get involved near you.