Smokey Paws Multi Agency Training Day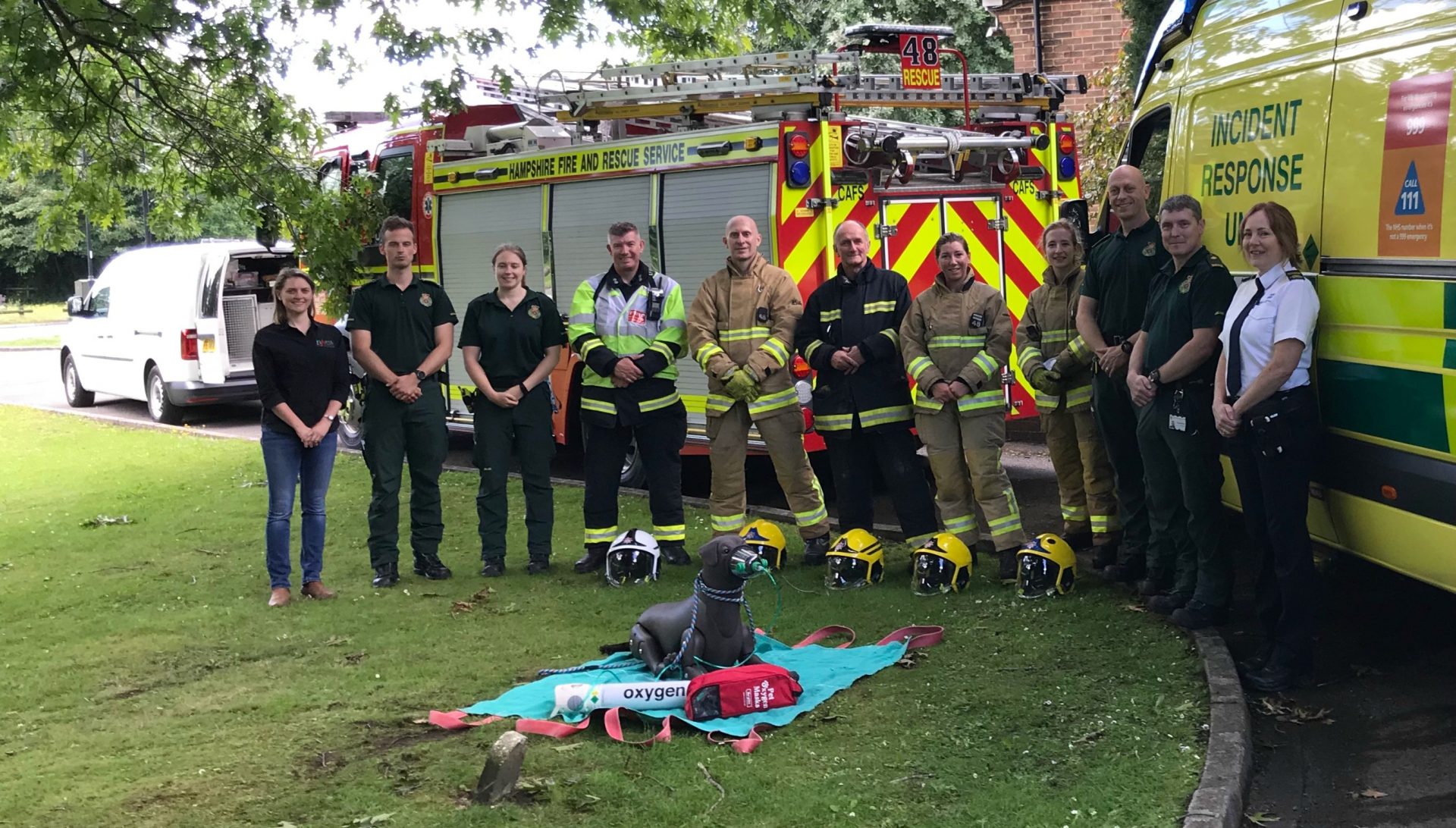 At a recent weekend multi agency training day BARTA teamed up with the wonderful team at Smokey Paws, a non-profit organisation, to create a new training resource for first responders who use Smokey Paws oxygen therapy masks when pets are involved in emergencies and disasters.
This is the beginning of a suite of training offerings from BARTA who are developing the trauma care aspect of Incidents Involving Animals in line with National Operational Guidance for the fire and rescue service.
BARTA Director Jim Green said, "Provision of oxygen therapy masks for pets through charitable donations is a really worthy cause and allows emergency services to give greater support to families in trouble by helping their pets too.
With 50% of households owning animals and many regarded as family members, there is a societal expectation, legal and moral duty for responders to help animals when in need if priorities allow.
We'd like to especially thank Hannah Buteux, BARTA regional lead vet, for delivering training on the day and members of the BARTA canine working group for their continued expertise and guidance.
I'd also like to say a huge thank you to the firefighters of Lyndhurst for volunteering their services to create the film, Karen for demonstrating the important role the RSPCA play at incidents, Colin and his team from South Central Ambulance Service for adding realism by providing human medical care, Hampshire Fire and Rescue Service for the use of Lyndhurst fire station and Seadown Vets for allowing us to use their hospital to round it all off!
We recognise that emergency services are under financial pressure and may not be able to direct funding towards training in this area so are really grateful for the vision of the Smokey Paws team and RSPCA fundraisers for making these training materials possible."
Lynn, Brian, Zoe and Nick from Smokey Paws (pictured above) came along to help and get involved in the the filming. Their mission is to provide essential care for pets at the scene of a house fire. Smokey Paws are distributing masks to emergency services across the country to save as many pet lives as possible.
If you want to access the free to use training resources just click here: Oxygen Therapy for Companion Animals
If you want to know more about Smokey Paws and the work they do, why not take a look their website: Smokey Paws