Resquip Cow Mannequin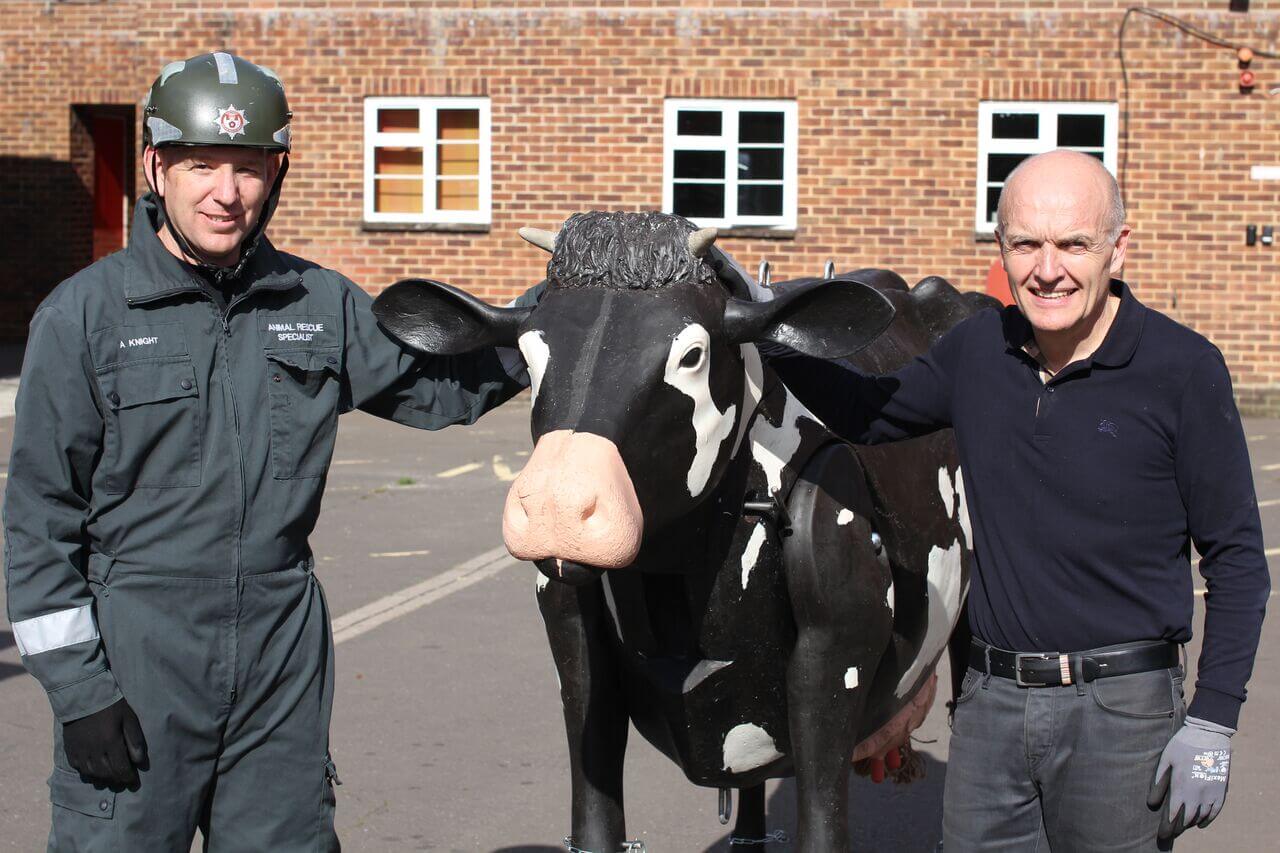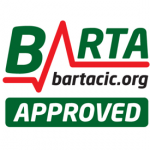 BARTA have been working with Tony Ward and the team at Resquip Ltd to develop a new addition to their range. BARTA are pleased to announce that the Resquip Cow Mannequin has achieved BARTA Approved status.
Resquip Limited exists to provide high quality, versatile, and affordable rescue training equipment to the emergency services, training organisations and all those involved in the provision of rescue and disaster management training programmes.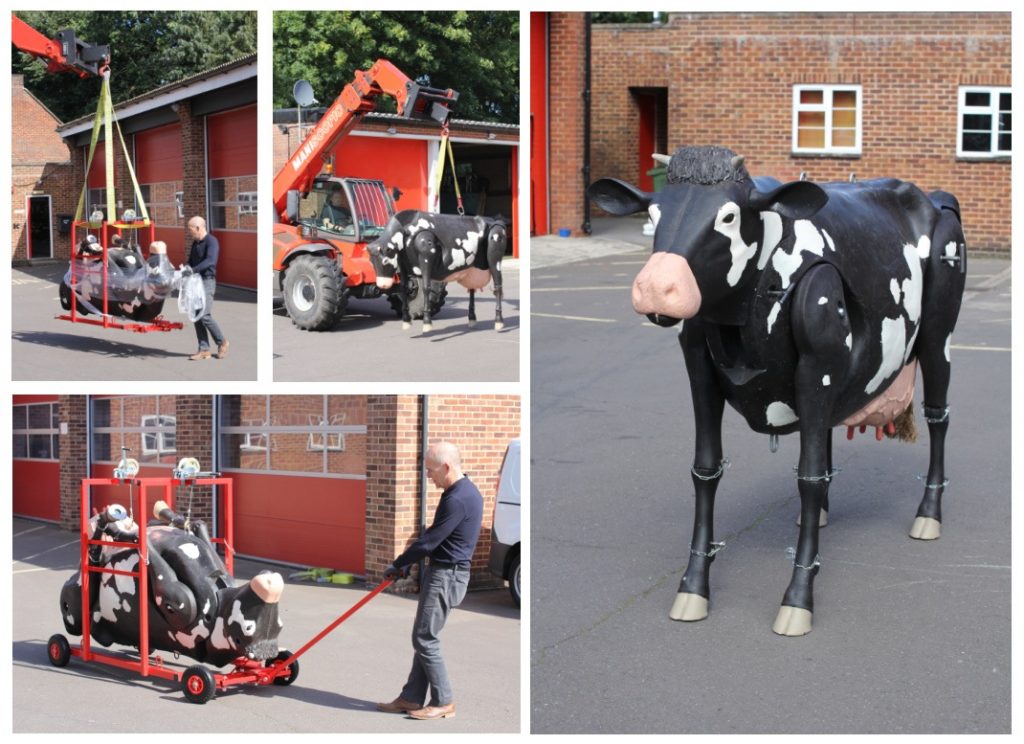 The first cow mannequin was delivered to the Ady Knight, Animal Rescue Manager at Hampshire Fire and Rescue Service. Ady said
"This is a great addition for our scenario based training. Large animal rescue is recognised as one of the most dangerous activities a firefighter will be engaged in and so specialised training and equipment is essential".
The Cow Mannequin is made from a high quality, abrasion resistant polymer and is based around a laser precision cut, metal skeleton. All exposed metalwork is galvanised to increase resistance to corrosion.
The mannequin is virtually watertight and can be used in water/bog rescue scenarios and is fitted with lifting and pulling eyes, enabling easy placement into the challenging positions faced by today's rescue teams.
The 330kg cow is built with particular emphasis on making it as life-like as possible, mimicking joint articulation, muscle definition and tones. It's possible to lock it is legs, meaning it can stand unsupported, an essential feature designed to help the emergency services train effectively using a model as close to the real thing as possible.
The Cow Mannequin is supplied with a wheeled transportation frame and a toolbox containing all the rods, pins and tools required for securing the mannequin to the transportation frame and setting up the model securely in a standing position.