Join the conversation… a BARTA Social Media Event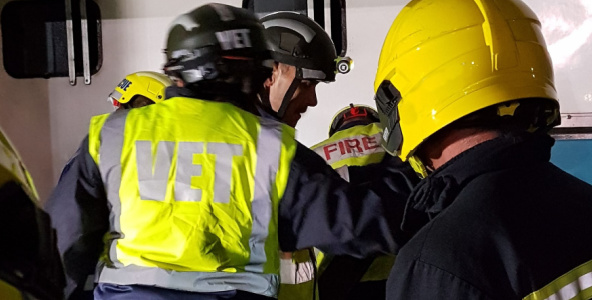 Really exciting week ahead for equine professionals.
This week (24th to 27th March) we will be posting scenarios and questions about one of our favourite topics…. EQUINE RESCUE.
As with everyone in this industry we are always learning and we are really looking forward to hearing everyone's thoughts, questions and top tips!
During the week we will look at everything from getting a call for veterinary assistance from a 999 control room, through to what to expect when attending a multi agency response to an incident involving animals and how the vet has a key role to play as part of the response team.
You can join in on the conversation at…
Then on Monday 29th March we will be holding a webinar, where our BARTA experts will be discussing case studies and looking at how they were resolved. If you want to sign up for that conversation here's the link to book your place:
Webinar 19:30 29/03/21: https://us02web.zoom.us/webinar/register/WN_TStgiNr0R4eTx-nPXta6AQ
On Wednesday we discussed the variety of animal incidents attended and situations where vets and emergency responders might be called to support each other in the resolution of incidents involving animals. Gathering information quickly is a key element of any emergency and supports situational awareness and resourcing of an incident.
To maximise the opportunity for veterinarians and the practice to be as prepared as possible for what are often unknown circumstances, BARTA have created this simple call prompt, freely available to download and keep in the practice for those who take the phone call.