Training for Surrey Veterinary Students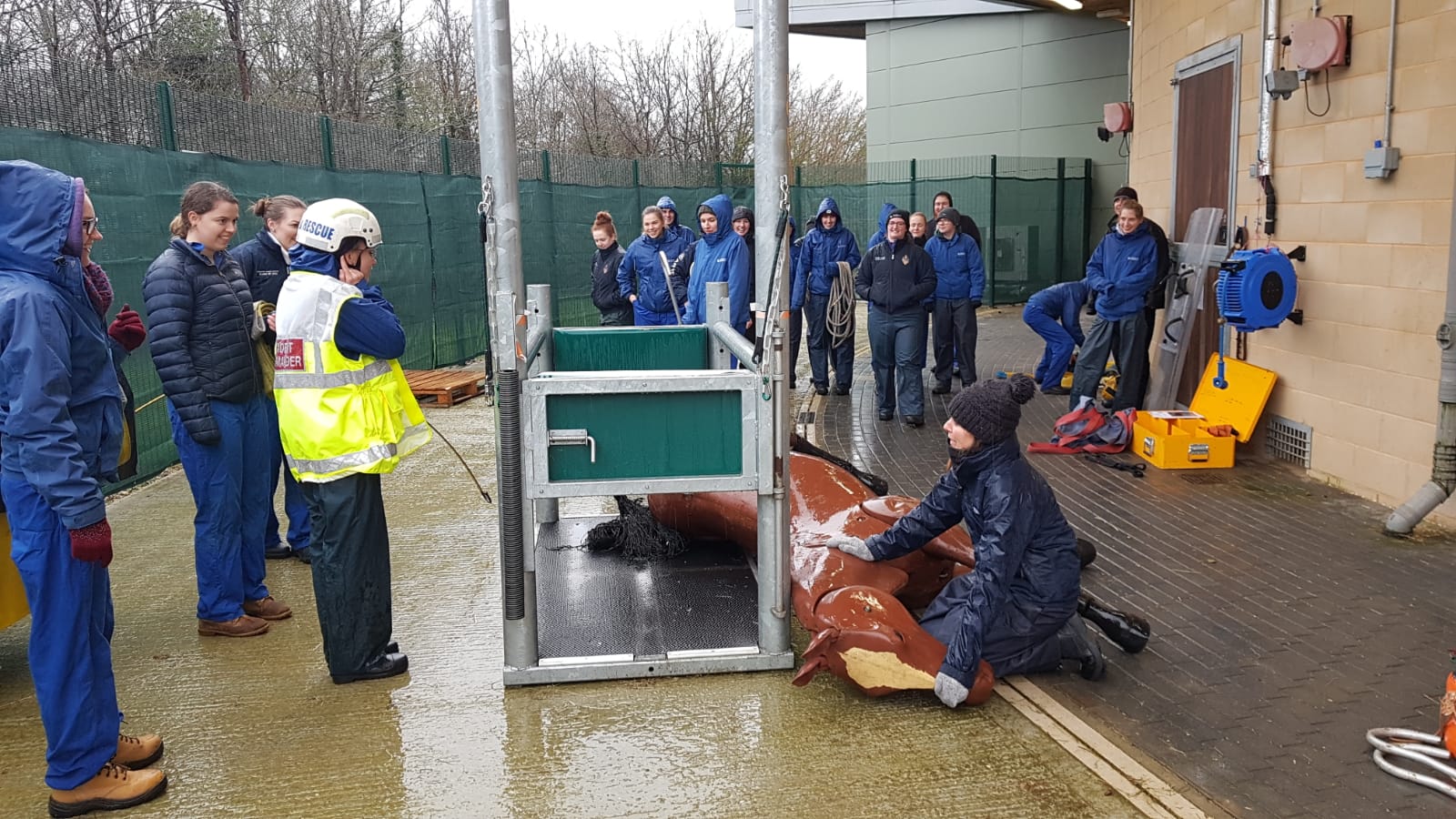 BARTA teamed up with Surrey Fire and Rescue Service to help prepare over 100 Surrey University final year veterinary students for the challenges they will face when dealing with animals at emergency incidents.
Veterinarians are often called to help emergency services deal with the animal component of many situations they face, which could be fire, flood or other type of rescue. Awareness training like this gives vet students an appreciation of the way emergency responders operate and how the vet fits in to the team. They also learn how the approach to a trapped animal is very different from everyday clinical work.
BARTA veterinarians provide guidance on how to adapt veterinary skills to tackle the challenges within an evolving aspect of veterinary medicine.
Despite very wet conditions students had the chance to practice internationally recognised techniques used to move large animals to a place of safety. They realised that the management of people, with competing priorities and levels of understanding, can be the most challenging part of a rescue, which is why the team approach with clear roles and a disciplined, structured scene is essential in these situations.